The commander of Russias anti-aircraft troops has called for urgent action to introduce laws regulating the sale and use of drones, saying that their widespread use could lead to serious dangers.
Speaking on the Ekho Moskvy (Echo of Moscow) radio station, Major-General Sergey Babakov noted that Russian laws do not regulate the sale of unmanned aircraft, and as a result they could be purchased by anyone, anywhere – including in toy stores.
Read more
"They [remotely piloted aircraft] can be used in a variety of ways, they can be used in cities, launched from any location. But I think that the main vector of fighting these threats should lie not in countering them with weapons, but rather in organizational measures," the general said.
Babakov also said that drones were dangerous because they were hard to detect, but added that Russian anti-aircraft forces possessed adequate means to fight possible threats posed by unmanned aircraft, both in technical and tactical areas. In particular, he mentioned electronic warfare as a means of countering potential dangers.
Read more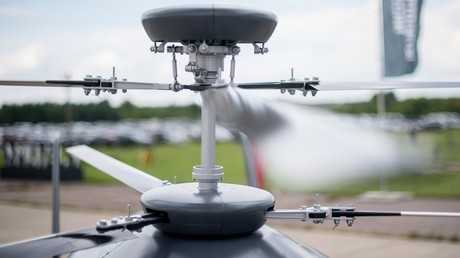 In January, the Russian Defense Ministry said that terrorists had acquired advanced drone technologies and were capable of launching attacks all over the world. The statement came after an attempt to launch a drone strike on Russias Khmeimim Airbase and a port site in Tartus in Syria.
Existing Russian law requires the registration of all unmanned aircraft with a mass of between 250gr and 30kg and equipping them with special remotely-read markers. Using drones in populated areas requires permission from the authorities and some places, like the Moscow Kremlin and the surrounding area, are declared no-drone zones.
Also, the law gives drone operators equal responsibilities as the captains of normal aircraft, obliging them to ensure the safety of the surrounding people and objects when launching their devices.