Muslim footballers playing the game at grassroots level are increasingly being targeted with Islamophobic abuse following Brexit, according to the organisation that monitors racism in football.
Kick It Out said the numbers of cases it has been asked to investigate has increased sharply since the vote to leave Europe.
Troy Townsend, Kick It Out's education officer, told Sky News: "I was always worried about Brexit and the outcome of that and I think what we've found now is people want to take ownership a lot more.
"The language coming out now – 'This is our country, community, you weren't born here' – that is flat out discrimination and racism. It's happening in society, we've seen a spike in hatred towards Muslims because of situations that have happened.
"That hatred goes into the game because we have people from different backgrounds playing together. We find groups are being discriminated against and it's nothing to do with football."
Mr Townsend said in some instances young children were being singled out because of their faith.
He described some of the abuse that players of Muslim background have endured, including "mimicking the crashing of aeroplanes" – a reference to 9/11.
He said: "Why should people who are going to handshake before the game have to witness things like that? What tone is that game being played under now? Because it's obviously being played under a tone where the perpetrators have identified their opposition in a certain way. No game should be played under those circumstances at all."
Newcastle winger Yasin Ben El-Mhanni said he and his friends were regularly subjected to Islamophobic abuse when he started out.
He said: "When I was playing grassroots level, a lot of my friends and me got comments along the lines of suicide bomber and terrorist, stuff like that. It was quite overwhelming and disturbing. It does affect you mentally on and off the pitch. Sometimes when you get the abuse on the pitch, it affects you in the coming days, even weeks. It was very difficult to experience."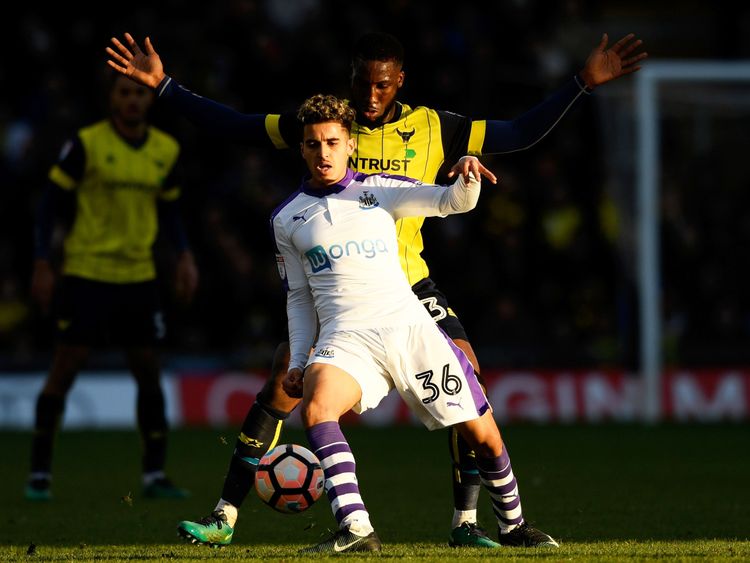 Players and coaching staff at non-league club FC Peterborough are all too aware of the rise in Islamophobia. Verbal and physical abuse has now become a regular feature of their weekend fixtures.
"We do get racist comments against our Asian players, we get Islamophobic comments because that seems to be a bit of a trend now," the club's operations manager Imtiaz Ali told me.
"We have had players, 11-year-olds, mimic aeroplanes crashing into buildings after our games. We've had players mimicking the call to prayer to some of our players. These are some of the things that our 11-12 year old Asian players have been witnessing on an average weekend of football. So it really is disgusting."
The problem is so bad that the club is losing players.
Mr Ali said: "There are a number of players who have stopped coming because of these kinds of things. There are certainly a number of players who have chosen to not sign up with the club because of these kinds of issues.
"We have had players who have gone on to play for other clubs because they think, if I'm disguised in a group of white players, I won't necessarily be targeted, so it really is a shame."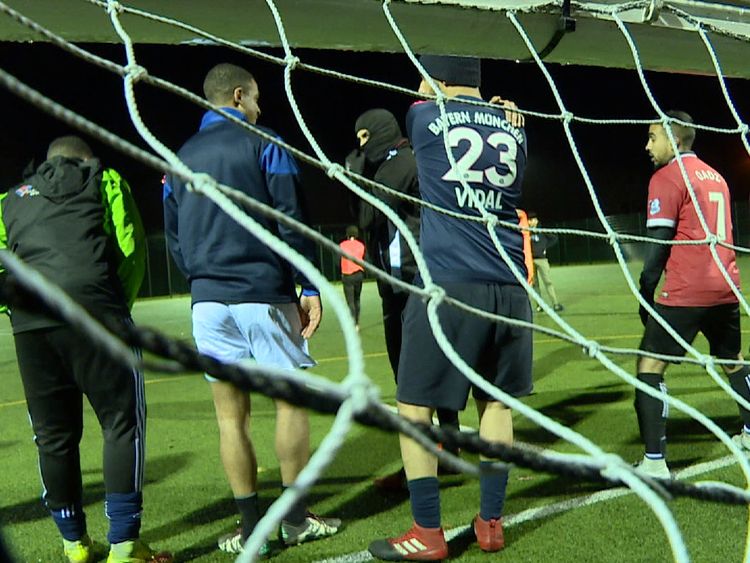 One of the club's players, Zeeshan Ali, said the abuse went way above banter.
"You think to yourself, do we wake up on a Saturday morning for this. They say 'shave your beards off, get deported, what you doing here playing?' Stuff like that. 'Terrorist. They can't get enough of terrorist to be honest. You think to yourself, just smile at them. But there is only a certain amount you can take before you can't take anymore."
FC Peterborough posted some of the Islamophobic abuse its players receive on its Facebook page. Soon they were contacted by clubs around the country sharing similar stories of abuse.
They all agreed that the FA's complaints procedure was too complicated, took too long and relied on the single testimony of a referee. In other words the system, says Mr Ali, is heavily weighted against the victim.
"So the FA pay a lot of lip service to kick racism out, show racism the red card, side lined to side lines and all these initiatives that they run. The FA have been found to be a bunch of middle aged white men who are just that demographic, who are not aware of what is going on, on the ground, so in grassroots there is not a lot that they do.
"We have had six cases where we have reported racism over the past three and a half years, so we don't pull out the race card, if it happens we always feel bad that it has happened but we feel obliged to report it.
"And when we do report it, the cases get found not proven, insufficient evidence, balance of probabilities, inconsistent statements. You name it, the referee didn't hear it, which is a reoccurring one. The thing is with the FA, they don't seem to be doing anything to sort it out."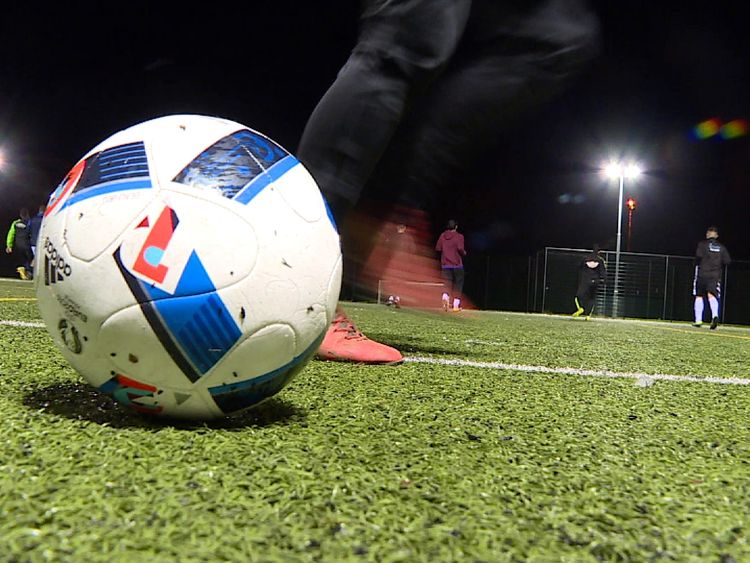 Troy Townsend agrees: "We've put a number of proposals to the FA to try and simplify that process and make people more confident that they're going to walk onto their pitches up and down the country every Saturday and Sunday, without fear. We have pockets of communities expecting things to happen. Football shouldn't be allowing our teams to go and play with fear. We wouldn't want it to happen at a professional game, why would we want it to happen on our grassroots pitches?
Sky News put these concerns to the FA and it responded with this statement: "Football has worked hard at grassroots level to tackle all forms of discrimination and to ensure the game is both fun and safe, however we recognise that some of the experiences this club has lived through are not ones that anyone feels are acceptable.
More from Racism in Football
"In addition we regularly engage with all types of Muslim communities, including Sunni, Shi'a and Ahmadi around football participation and development. This work has taken the form of club development, capacity building, linking Muslim communities to local county FAs and through our Faith and Football Network. We also try to educate the game about Muslim communities by producing a Ramadan Factsheet and an annual faith and football calendar produced in partnership with Kick It Out."
It added: "The FA deals with discrimination against all the protected characteristics; faith related abuse makes up 2% with race comprising of 27% of cases reported to us last season. We will continue this ongoing dialogue and engagement with Muslim communities which we see as vital to making sure football is for all."
The post Muslim footballers 'targets of Islamophobia' appeared first on News Wire Now.