U.S. Secretary of State Mike Pompeo traveled to Honolulu, Hawaii on Tuesday to meet a Chinese delegation at a U.S. military base in Hawaii this week to discuss the bilateral relationship, sources familiar with the matter said, according to Reuters.
The Chinese delegation will be led by Yang Jiechi, a former foreign minister and ambassador to the United States, according to "a source familiar with the arrangements," reported South China Morning Post.
Yang currently serves as Member of the Political Bureau of the Chinese Communist Party (CCP) Central Committee and Director of the Office of the Central Commission for Foreign Affairs of the CCP.
The sources said the likely agenda included CCP virus response, arms control, trade, Hong Kong, North Korea, and tit-for-tat moves against journalists.
Pompeo spoke with Yang by telephone on April 15 to discuss the spread of the CCP virus, commonly known as the novel coronavirus. Pompeo "stressed the need for full transparency and information sharing to combat the COVID-19 pandemic and prevent future outbreaks," a State Department spokesperson said in a statement.
Chinese foreign ministry spokesman Zhao Lijian declined to confirm the reports at a regular briefing on Monday but said: "China and the U.S. have maintained communication through diplomatic channels. If there is any further information, it will be released in a timely manner."
Deputy Secretary of State Stephen Biegun, who is also a U.S. Special Representative for North Korea, accompanied Pompeo on his trip to Hawaii.
Arms Control
The United States would like to expand nuclear disarmament talks to other states that possess nuclear weapons and invited China to join trilateral arms control talks with Russia that will be held on June 22.
China, which rapidly develops its nuclear arsenal and plans to double it within the next decade, declined the invitation.
"China just said it has no intention to participate in trilateral negotiations," U.S. Special Envoy for Arms Control Marshall Billingslea wrote on Twitter. He wanted China to reconsider its decision.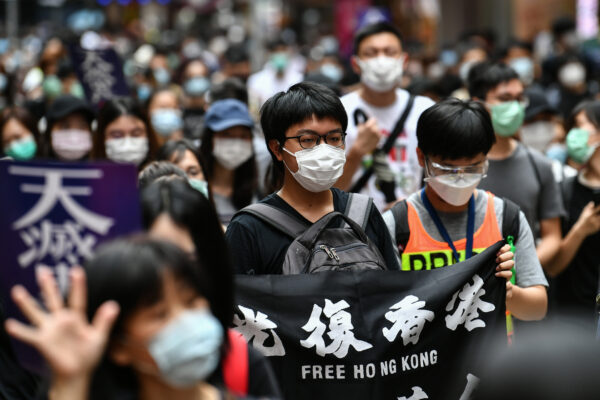 US-China Challenging Issues
In late May, the Chinese regime moved to impose a new national security law over Hong Kong, which critics say would mark the end of the citys freedoms and autonomy. It prompted PresideRead More From Source
[contf]
[contfnew]

[contfnewc]
[contfnewc]